Wabi Sabi – the Japanese art of embracing the beauty of natural imperfections – is something I've stumbled across this month.
Wabi Sabi in craft terms appears to be finding the beauty in the handmade elements.  I wish I'd discovered this art while I was learning ceramics earlier in the year as I could have defended my wobbly pots when compared to the much more symmetrical looking results from other students in the class!  It's nice to know there is a philosophy which prizes the uneven glazing, wall thickness and overall performance of the complex ceramic process.
I've also explored glass fusing this year, and in this class we embraced the imperfections of our pieces as we understood how these elements distinguished them from a production line.  For example, bubbles within a piece can be seen as inaccuracy, but they make a piece individual.
I will reflect on this philosophy as I complete my next set of projects.  For example, I have almost completed all of the pieces to create a crocheted bunny toy.  Instead of avoiding the construction process, which I don't enjoy very much in knitting/crochet, I will remind myself that it doesn't need to be sewn in exactly the right place as you might expect from purchasing one from a shop.  It just needs to be completed so that it can become a cherished, handmade toy.
Reflecting on the Whole Living article on wabi sabi in the home, I realise that I incorporate this into my home already.  The furniture we have is predominantly hand-downs from family members who no longer want them or need them.  The table I use for sewing is my grandparent's old kitchen table.  We have a table in the lounge which we bought from a café in Southampton when it was closing down and they were selling them for £10.  They had covered it in pages from a book of Shakespeare's sonnets and there's a slight tear on the lower self where a customer must have brushed their shoe on it.  In the kitchen hardly any of our cookery items and chinaware matches.  They're not handmade but they've turned into something individual and imperfect through time.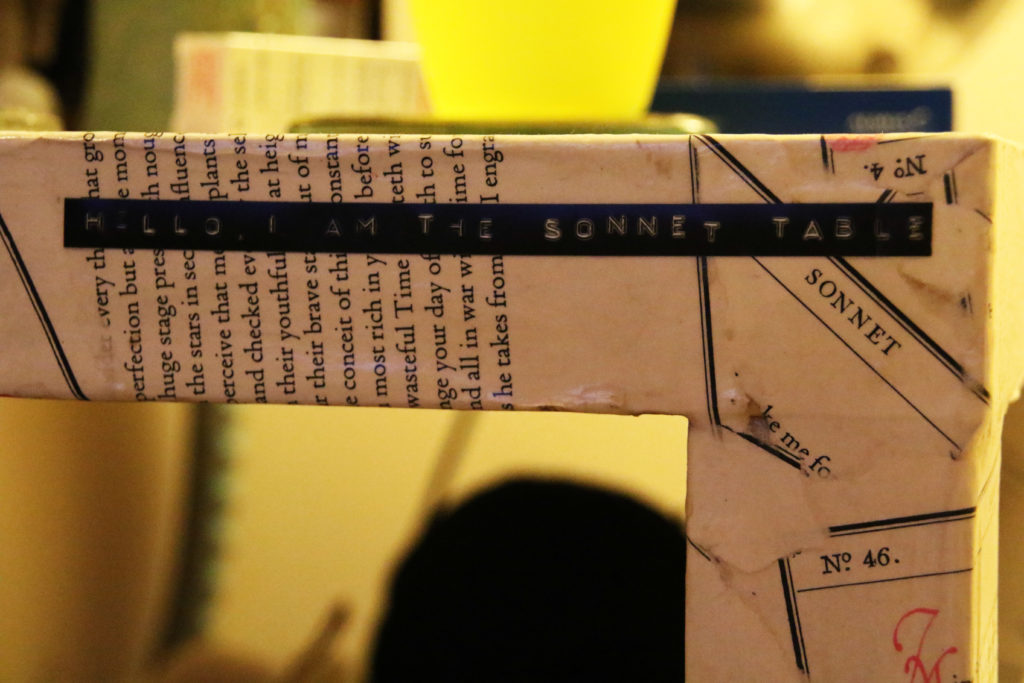 Wabi sabi seems to me to encourage you to stop and appreciate what you have rather than seek something newer or more pristine.  However, it doesn't
If you would like to look at techniques in which you can embrace Wabi Sabi to let go of some of your perfectionist tendencies, the Whole Living website  has a useful article on how you can abandon perfect to enhance everyday life.