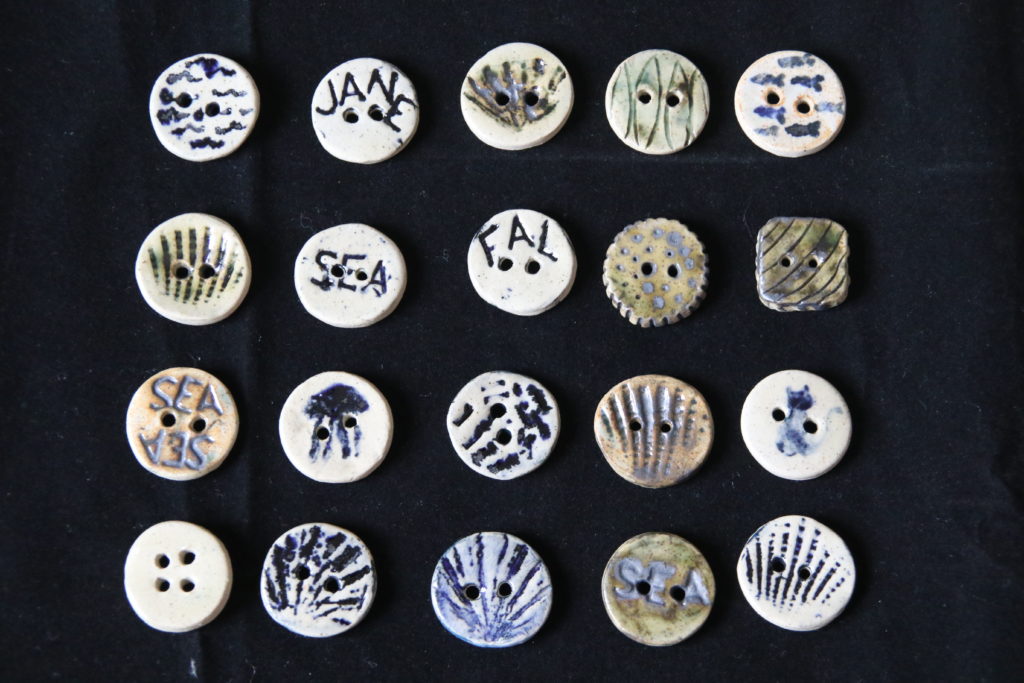 For the last two years, I have been going to evening classes to learn more about the challenging skill of ceramics.
Ceramics does not come easily to me, but perhaps this is why I'm drawn to it.  I struggle to roll out coils for hand building with any consistency, my slabs seem to come out lopsided even when I use guides, I glaze unevenly which causes crazing, and I grapple with the wheel on most occasions.  But there is something so absorbing in the processes involved in ceramics, and when one item comes out better than expected among the multitude of items which are deemed as "lessons for next time," it can be fulfilling.
I have veered away from "traditional" ceramics.  By this, I mean the classic goal to make either wares for your kitchen or dining, or even sculptures.  I have made the odd item such as an oven dish and a mug, but they both crazed.  I've managed to make some small bowls on the wheel – some of which have even sides – but they have ended up storing bobbins, pattern weights and sewing machine feet invariably as a lot of them are made from porous earthenware (which is easier to use on the wheel – for me anyway).
It seems I am naturally drawn to making ceramic wares which I can use with my other hobbies.  In my first year of learning ceramics, I plucked up the courage to ask my tutor whether I could make a yarn bowl.  Once the tutor knew what I meant by this, I was able to set off and make a yarn bowl from coil construction.  It took many weeks to complete (which is why yarn bowls for sale are made on the wheel – not hand built) but I was delighted to have a practical item which I could use.
Following the success of the yarn bowl, I set about creating matching accessories.  I created a set of needle and crochet hook holders.  I even made a pin dish, replicating a family heirloom version.
It wasn't until more recently that I discovered the joy of making my own buttons.  I began using stoneware, but also had the opportunity to make some white stoneware ones too (which looks a bit like porcelain and can be rolled out thinner), which I haven't been able to part with!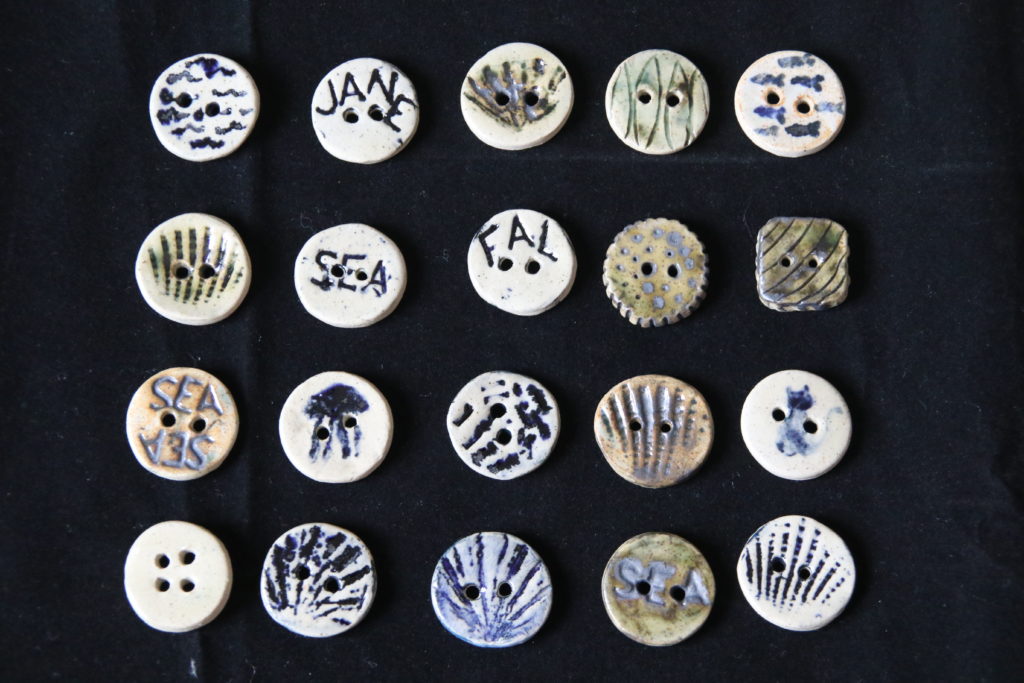 If I think about it, I think part of the reason I haven't made "traditional" ceramic items is due to that awful tendency to compare your own work to others.  Everyone else in the class was making mugs and bowls, and many of them were amazing, which can subconsciously affect your own choices.  No one else was making yarn bowls or buttons, so I couldn't compare!  However, everyone has their own style and skill development, and this shouldn't be a reason to avoid certain makes or opportunities.
Moving into my third year of learning ceramics, I've decided I will try to make a few "traditional" pieces – namely mugs.  I love the idea of sitting in a rocking chair with my knitting or crocheting, with a hot drink made in my own ceramic mug sitting next to me.  This week, my first attempt crazed, but I'm going to keep trying so that I have one hand built mug (and perhaps one day I'll be able to throw one on the wheel too)!
Saying that though, I may have to make some more buttons!  Not only am I fond of them, they are useful surfaces for experimenting on with oxides, glazes and textures.