I am gradually getting through the book Stretch! which came out last year!  Most recently, I made the Joni Dress.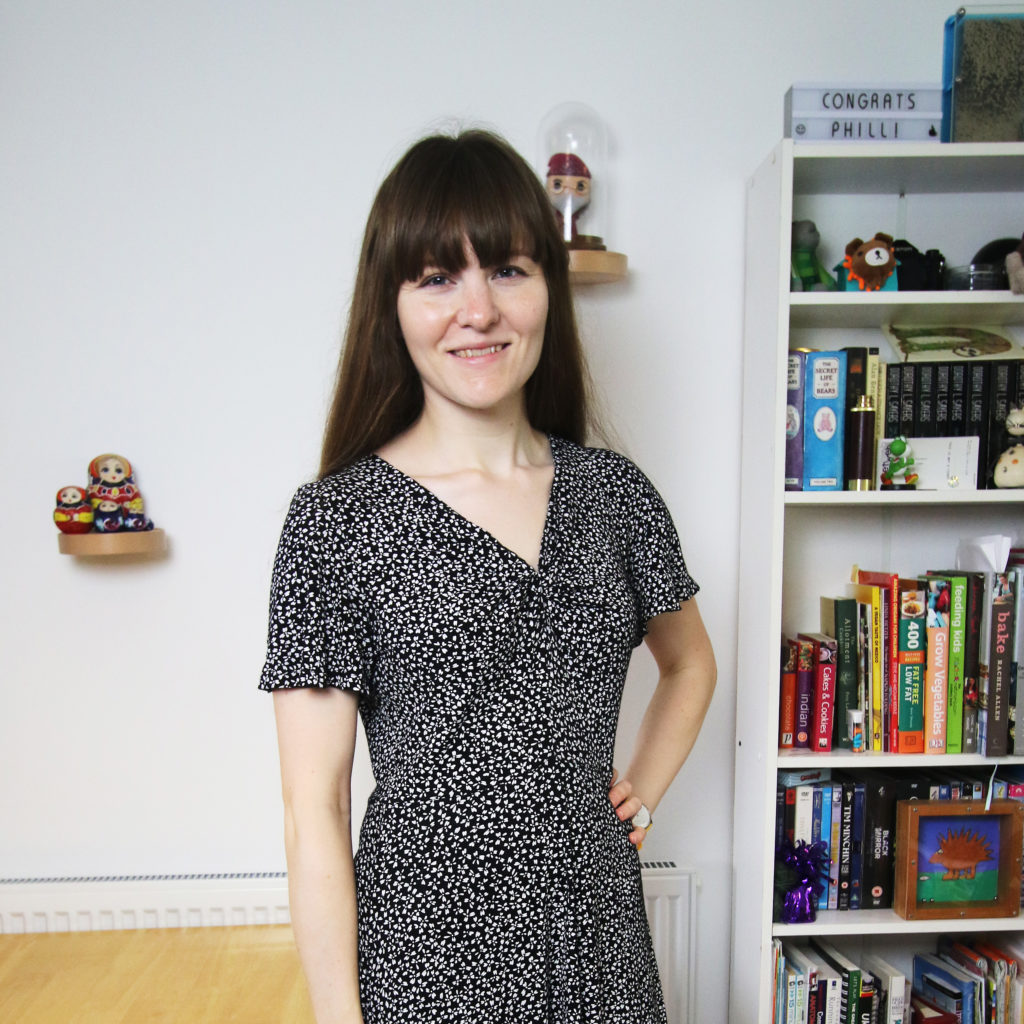 Pattern name: Joni
Variation/Style: Flared short sleeves
Design House: Tilly and the Buttons/Tilly Walnes book Stretch!
Size I made: 4
I have used a simple two colour floral fabric from a local haberdashery a year or two ago.  It is quite thin but substantial and opaque and as a result the skirt section hangs well.
It is a bit more challenging than a simple knit dress, but I think it looks more complicated than it is to actually make it.  I'd say it is suitable for confident beginners who have had a go with knit fabrics before.
The design of this dress is great.  The twist detail adds interest and the volume in the skirt section along with the subtle dipped hem makes this dress look more complex than it is.
As it is a knit dress, I found that I didn't make any adjustments.  My bust size was a bit bigger than the guide for the size 4, but with this fabric it did not matter and fits fine.  As it has a dipped hem, and it has more of an empire waistline, I did not bother to adjust for my sway back.
This was a relatively quick make or a slightly more detailed knit dress.  I took a bit of extra time drafting the flared sleeves and choosing the sleeve length but this was still fairly fast as the instructions are clear.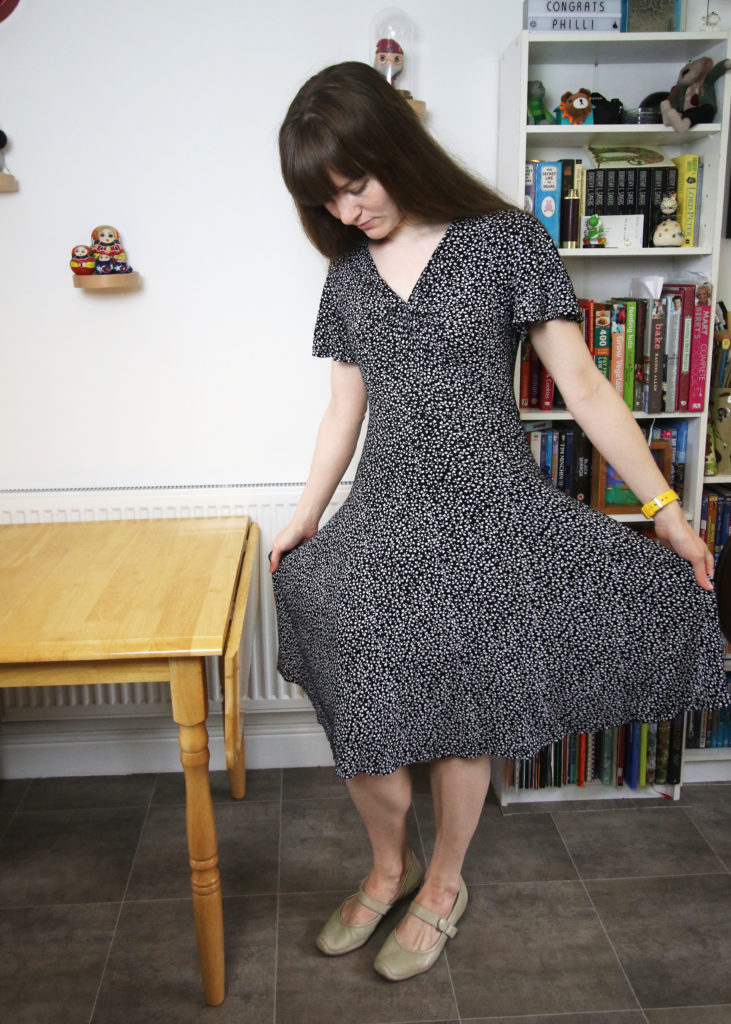 I love this dress!  It's so comfy and easy to chuck on for the day.  I definitely want to attempt making one with stripes soon.