I realised the other day that I never reviewed the Gable top pattern.  Better late than never!  Also, it means that I have lots of experience in wearing it!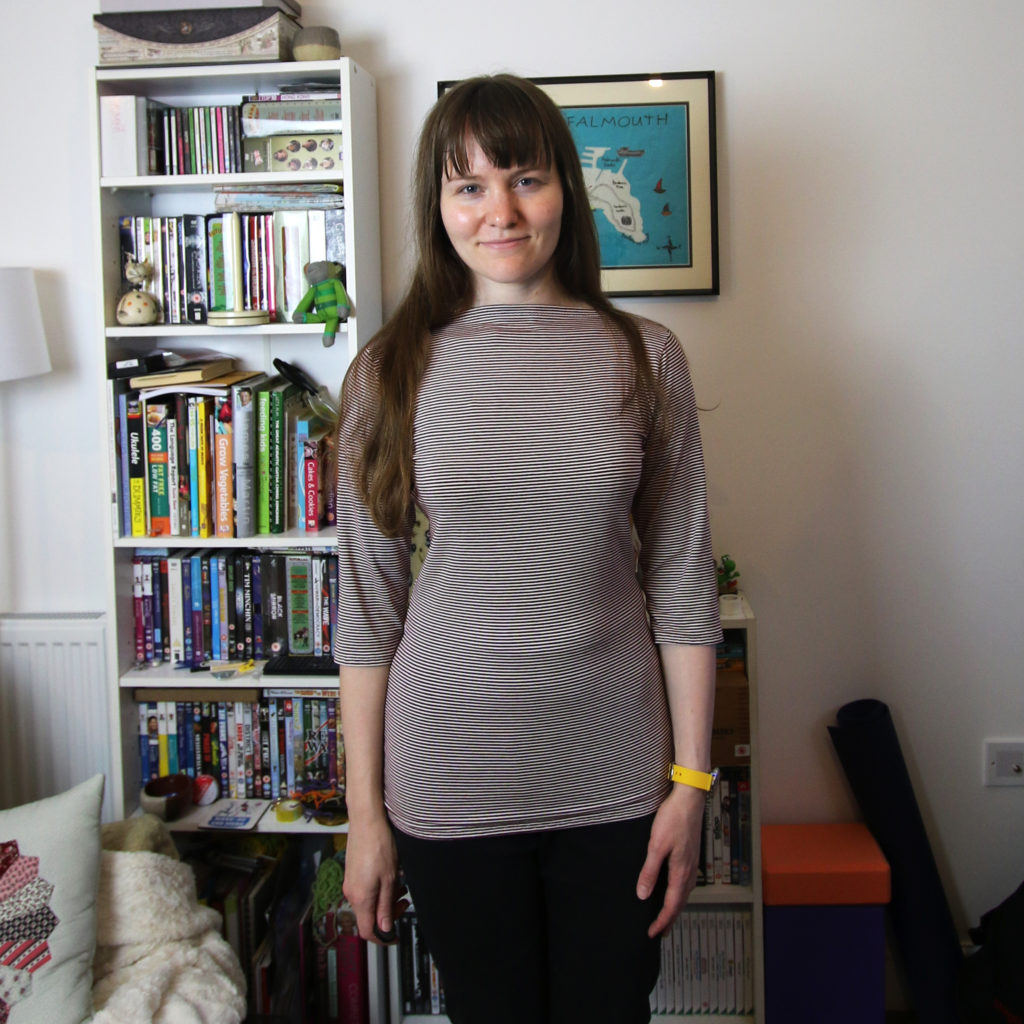 Pattern name: Gable Top
Variation/Style: View 3 without the cuff


Design House:

Jennifer Lauren Handmade

Size I made: 

12
Stripey stretch fabric remnant from The Knitting & Stitching Show in 2017.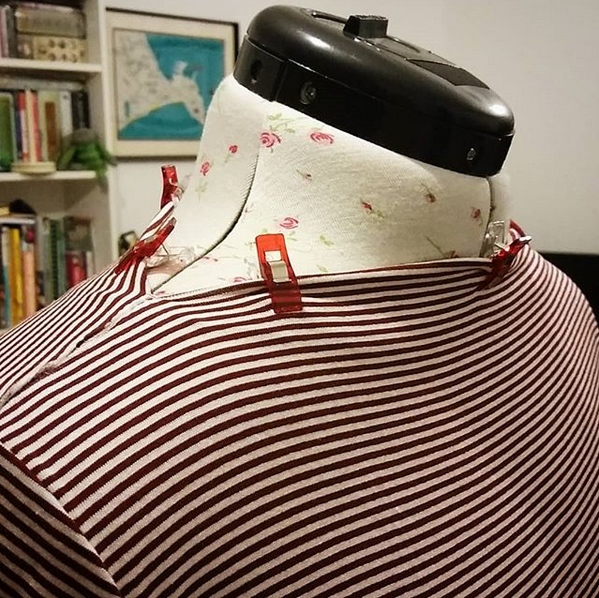 This is a really simple top to make consisting of only 4 pieces of fabric.  The main challenge for me was the fabric I chose as it was very stretchy.  You may wish to take extra care on the neckline, which I would argue is the trickiest part.
It is very simple although I did get a bit confused at the neckline.  However, Jennifer Lauren has a video to help you on this to use in tandem with the written instructions.
The top has come out quite tight.  I am not sure if this is the pattern or the fabric (or both).  I am not used to wearing very fitted garments so this is probably where most of my discomfort stems from!  It's also very long but I may have stretched it or the fabric I have chosen has encouraged this.  I will have to see how much negative ease the pattern has if I make it again.
Design-wise, it is the perfect staple to go under a pinafore or dungarees – such as the Ivy Pinafore by Jennifer Lauren!
I'd say you can make this in half a day.  It's very simple and super quick if you don't have any stripe matching to do!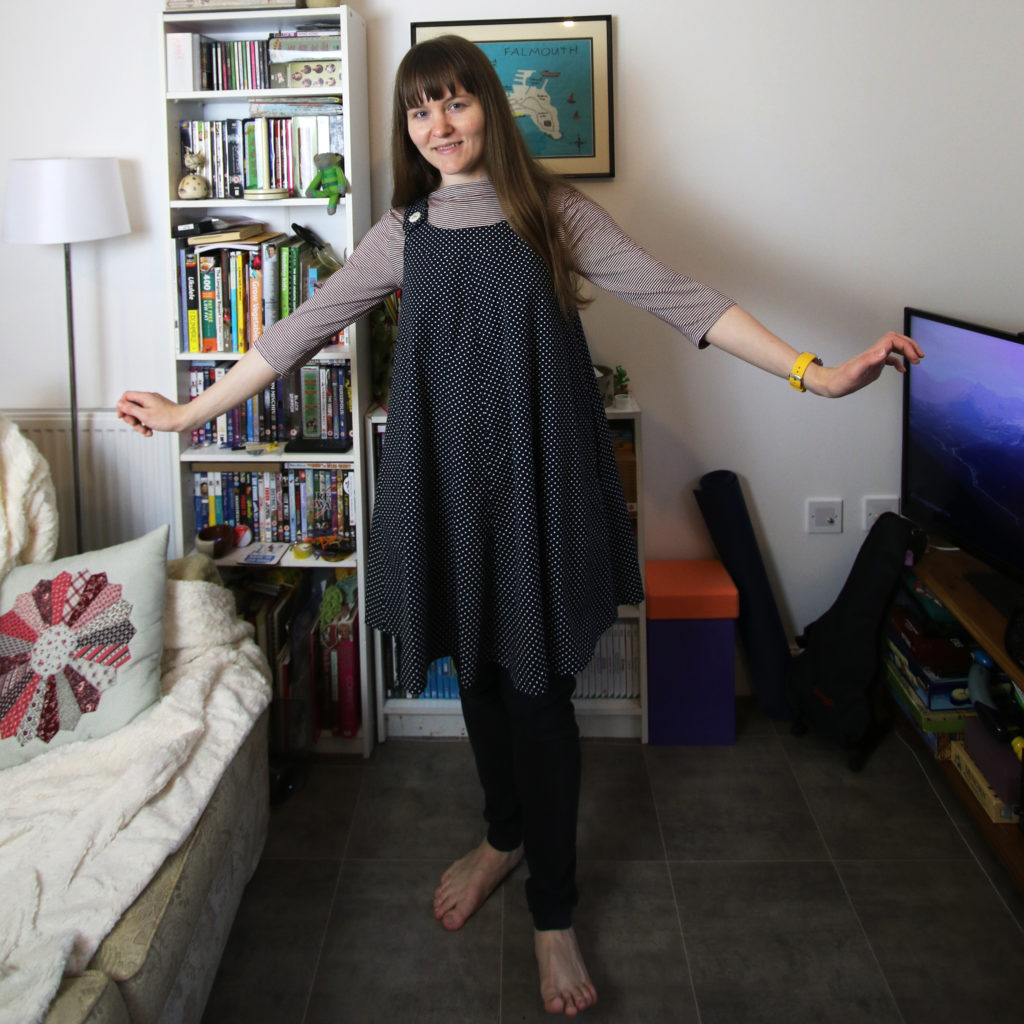 This version feels a bit too fitted for me so I will probably make it in a larger size next time, or perhaps choose a different fabric which is not so clingy.  However, I have worn it lots with my pinafore collection (yes, it has turned into a collection… expect more pinafore reviews!)