Over the summer you can find me wondering over what to make for my nieces for their birthdays.  Fortunately, I have been rather lucky in finding some relevant patterns recently.
My sister did not request this, but as I found a pattern which had a nice top and shorts combo in the right size for my niece, I decided to give view C on the pattern a go.
It's a lovely pattern and considering it is from the 60s, the instructions are quite informative.  I've mentioned before the main drawback is the horrifying "suitable for chubbies" which is stamped in the bottom right corner…
There are quite a few features in this set, such as a back elasticated waistband whereas the front waistband is straight with two pleats.  I was surprised that the zip was attached after the facing on the top, but maybe this is something to do with the size of the garment making it too tricky to sandwich in between the main top and facing.
My niece has tried it on since I made it and I am pleased to say it fits well.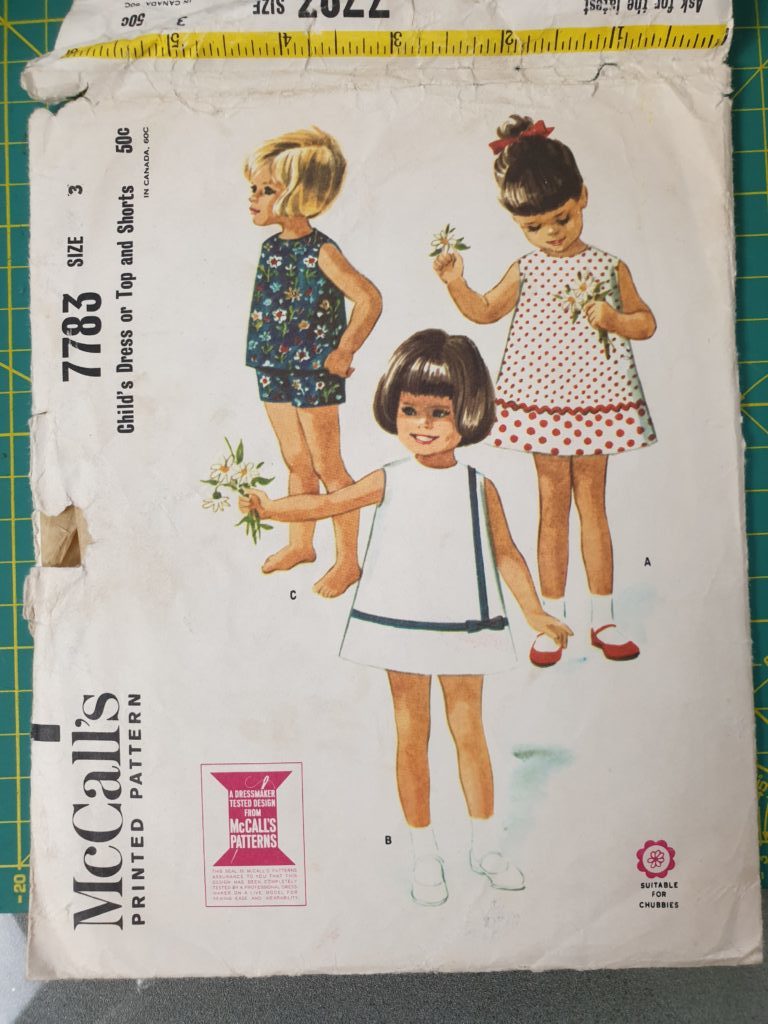 Ed's Menagerie - Cat crochet toy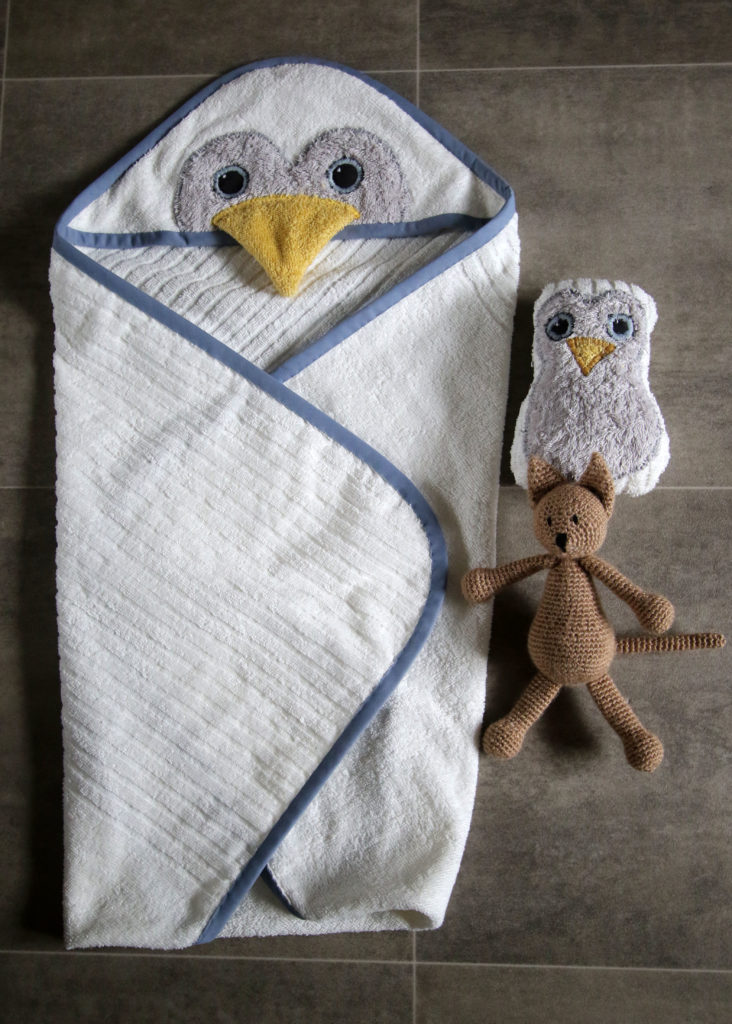 (Pictured with the penguin towel set – see below)
I made the bunny from Edward's Menagerie when my first niece was born so for my second niece, I decided to make the cat from the same book.
I really like the guidance from the book as it is very clear on its advice on how to assemble the toy once made, which I would argue is the most challenging part of making toys!  They also have great how to videos online if you are stuck on a stitch.
Crochet toys done in the round are great too because they are secure and feel much safer as a baby toy.
The penguin and towel set is something I immediately wanted to make for my new niece.  I saw it originally in a sewing magazine, but I couldn't find the template pattern so I had to find the book in the library in the end.  The book is Made for Baby.
I did have some gripes with the book.  First, you need to enlarge the pattern pieces, but fortunately it is only to 200% so that was fairly straightforward.  You have to draw out your own towel hood plus the eyes for both the towel and penguin toy.  This meant finding a compass which I didn't have to hand so I ended up using an old £1 coin and a £2 to make the templates for the eyes.
The hood was a bit vague too as it didn't specify that the top of the hood is cut at a 90 degree angle – at least I think it is supposed to be – and nor does it tell you the length of the third side of the triangle.
Apart from all this, I enjoyed sewing it up (yes, strangely I really enjoy attaching bias binding these days) and I'm happy with the result.
I made some doll clothes for my niece as I knew she was getting a doll for her birthday.  I used Simplicity 5554 "Sewing for Dummies" for this – a pattern I got years ago in a charity shop!
I am not sure that it is the most beginner friendly pattern, but it is certainly satisfying from a stash-busting perspective!  I was able to use smaller than usual remnants to make them and I got to practice regular sewing skills in miniature.  The seam allowance is 1/4″ so there is no waste really in terms of fabric.
I made three sets, and all of them fitted the doll thank goodness!
You can find the related video from my vlog below: