Here is the first cushion I have made with a zip!  Usually I use the overlapped back design when I make a cushion, but when a lack of fabric prompted a different approach, the zipped method was the solution.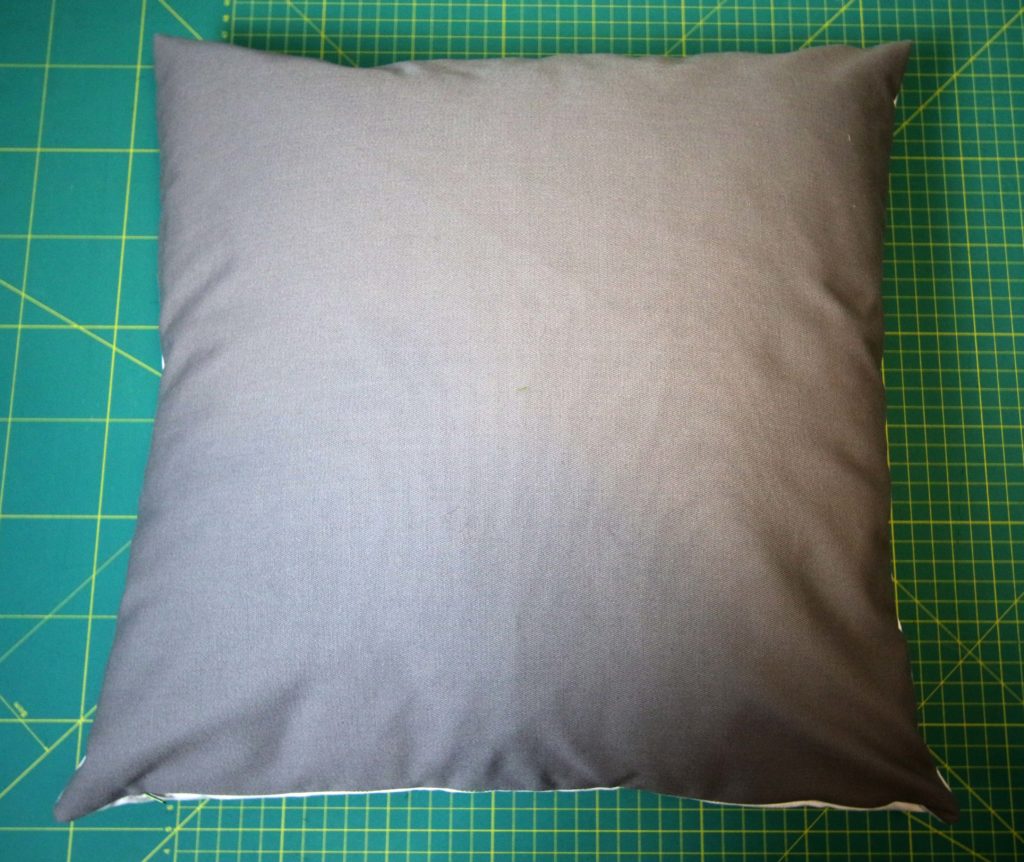 Making a cushion is a great idea as a gift, although I was concerned about the design to use, and whether it would suit their other furnishings (as I did not have this knowledge prior to making it).
I used an old zip I picked up at a charity shop and a remnant of grey fabric I used when I made aprons last year for Christmas presents.  The front was a piece of bleached calico, the perfect surface for a personalised embroidery design.
I didn't have much information go on in order to make a personal design, apart from a notion that the recipient liked succulents (they grow them) and had a cat and a dog.  I decided to make a dog themed card in the end (see my earlier post for more information on this) and opt for a succulent design for the cushion.
I used shades of green thread to create the leaves, but appliqued a bit of the grey fabric for the plant pot.
It turns out that making a zip cushion is not so bad and I would definitely make another.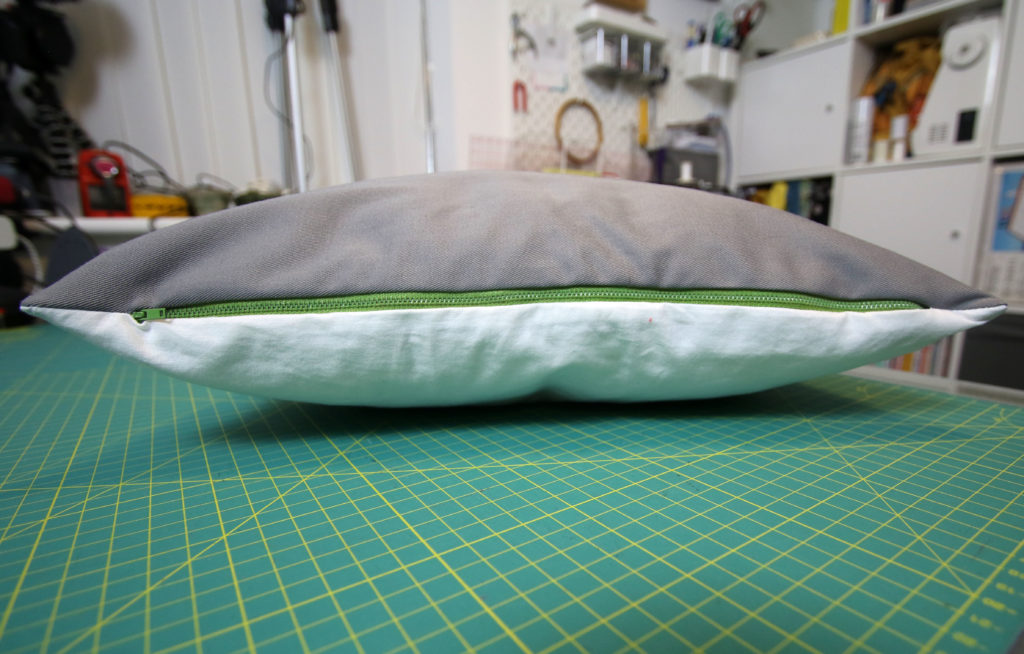 Watch me walk through the steps to make this cushion
I recorded the making of this cushion, which you can watch below: