Today I am sharing my thoughts on a free sewing pattern you can follow on the So Sew Easy website – it's the Easy Serger Scrap Catcher!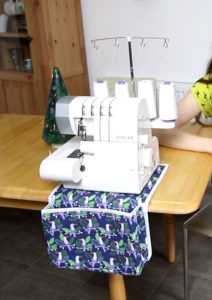 Pattern name: 

Easy Serger Scrap Catcher

Variation/Style: 

N/A

Design House: 

Pattern from So Sew Easy website

Size I made:

made according to the pattern's suggested measurements
I used some remnant fabrics to make this – I would say that the toucan fabric pictured is quilting cotton weight.  From the image below, you can see I had two colour ways of this fetching fabric.  I also added fusible fleece to it to give the final mat and pocket structure.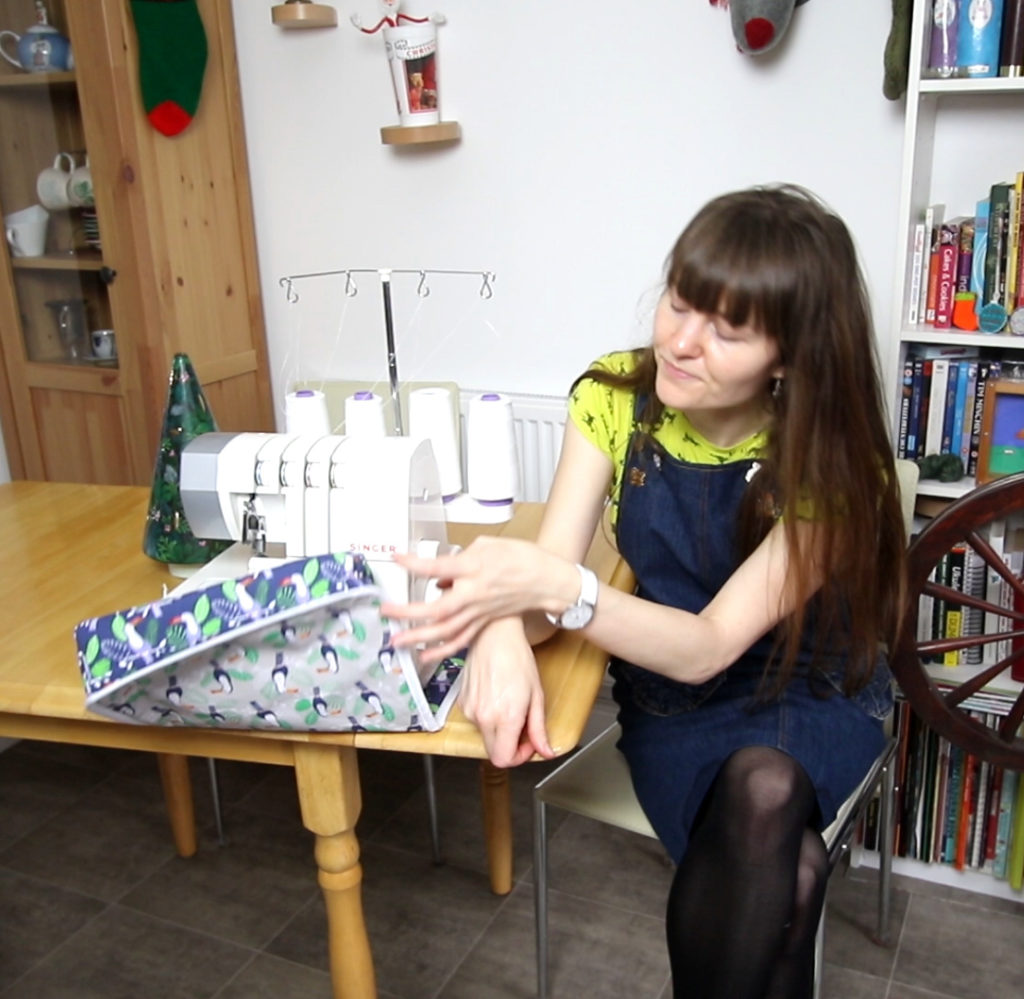 I found the bias binding element (all around the top of the pocket and all the edges) particularly challenging on this project.  Usually, I opt for machine sewing one side down and then hand sew the other side in place, but I didn't have the time on this occasion and opted for top stitching by machine.  It is not my finest piece of work as a result as the tape dragged a bit, so if you haven't used bias binding much, you may need to work carefully at this step!
I printed a grey scale copy of the instructions and struggled, so I would recommend either reading off your screen or using colour!  I am not sure whether I just wasn't feeling great at the time or I had a fixed idea on how it would work, but I did struggle a bit with comprehension and may have veered off from the instructions on occasion.
The linked guide on how to create mitered corners with bias binding was really good.
This pattern fits my overlocker perfectly – however it is a gift so I hope it fits the machine of the recipient!!
I love the big pocket for scraps at the front as well as the fact that it protects the table I am using while I overlock.
The longest aspect of this project was cutting all the sections out.  I didn't quilt (just ironed on the fusible fleece) so if you do this element, it will take a bit longer.
You could do this in a day, including cutting out, particularly if you are a savvy bias binder!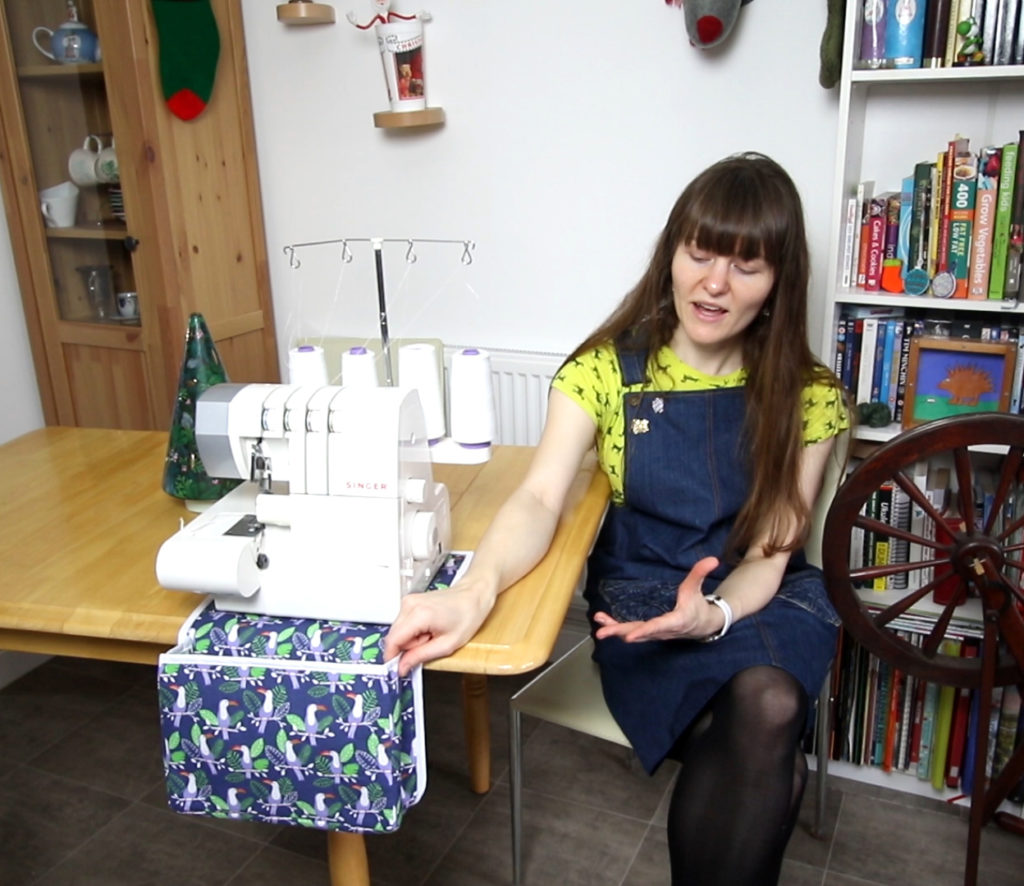 Love the concept, but I may have a play around next time to tweak the design for my own machine.