Recently, I shared a birthday card where a ginger tabby cat was the theme of the image.  This time, I'm sharing a dog themed birthday card – a Jack Russell themes one to be precise.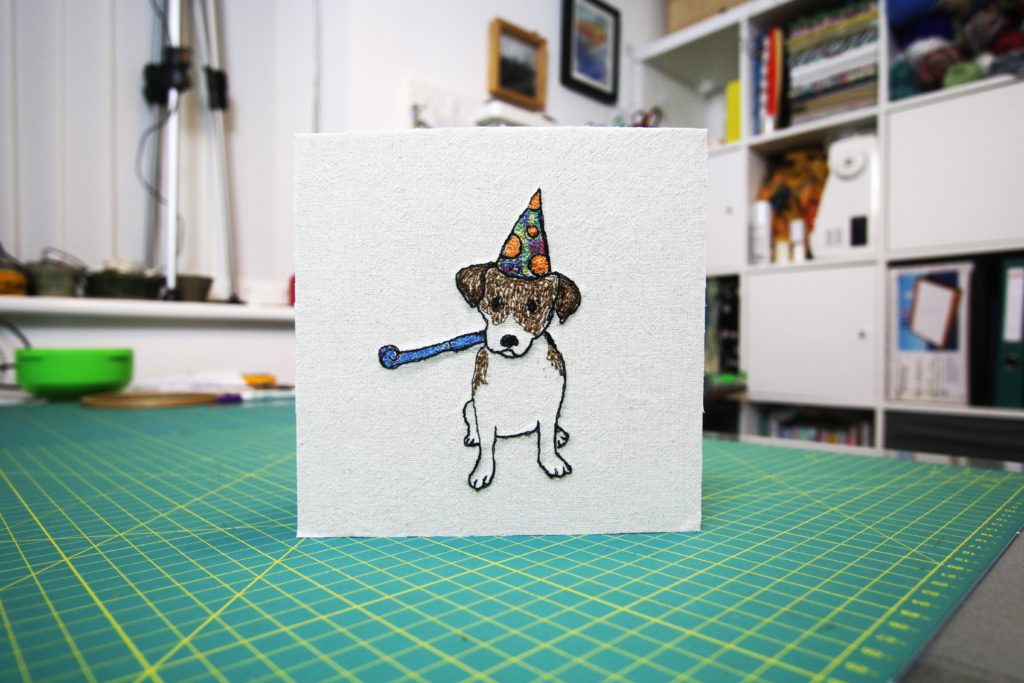 I was fortunate to find many real life dog photos of Jack Russells being dressed up for the birthday spirit, so it wasn't difficult for me to picture one with a birthday hat and a party horn!  Based off these photos, I drew the outline of the illustration.
For this design, I used an air erasable pen to trace my design onto the calico I was using as the base.  I used black thread to create all the outlines as well as the facial features.  For the hat, I used a simple orange for the circles, and a multi-coloured thread for the background hat colour.  The party horn was coloured in blue.
For the markings on the dog, I used a brown thread and kept using a straight stitch.  However, I moved the fabric faster to create larger stitches to create a fur-like shading.
Finally, I attached to the card template with spray mount.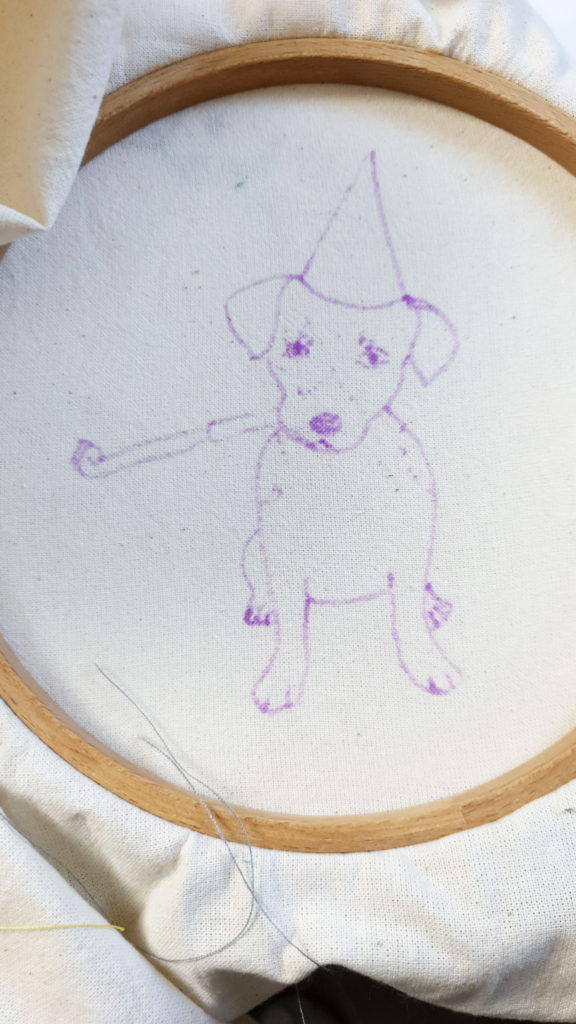 I made a timelapse of stitching this card which you can view in the video below: