Here is my third pattern review from the Make it Simple book – this time, I have combined two variations in the book for the Safiya trousers.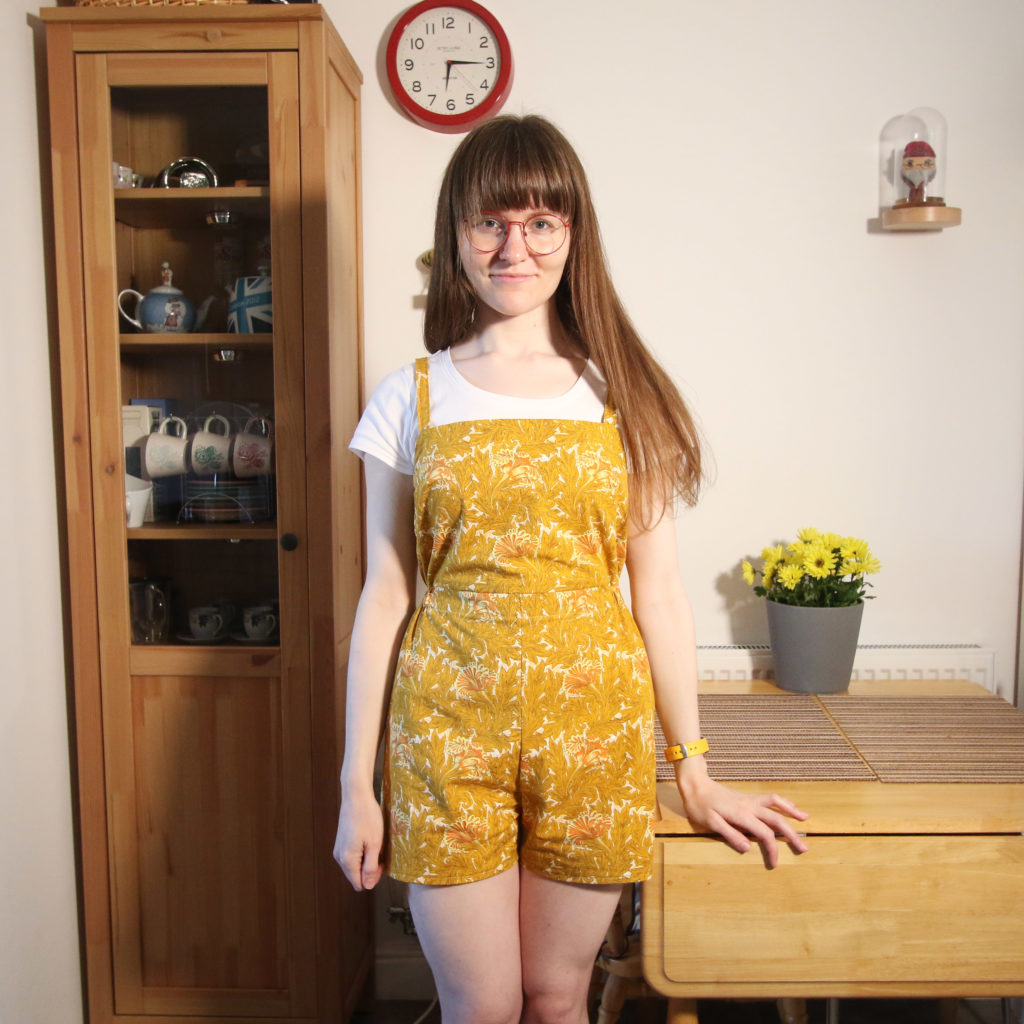 Name: Safiya
Variation: Dungarees for bodice/straps, playsuit for shorts
Design House: Tilly and the Buttons / Tilly Walnes' book Make it Simple
Size I made: 4
I wasn't sure how this mash up would turn out, so to be on the safe side, I found something in my stash.  I ended up using an old curtain, which was easy to sew up.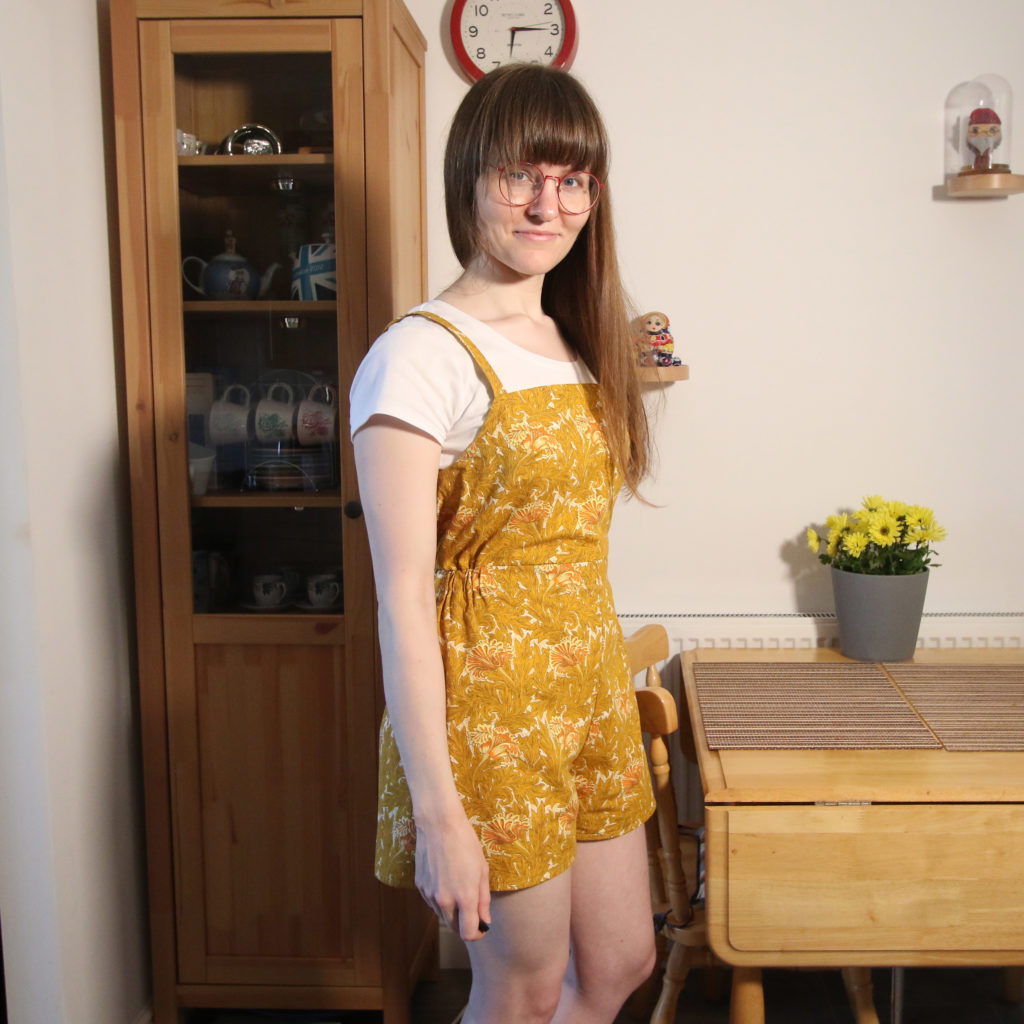 There are no tricky fastenings and the darts were simple to construct.  My main issue was checking the fit and making sure I read the correct instructions for each part as I was using part of the playsuit instructions and part of the dungarees.
The instructions are clear, but there is not much guidance on how to create this hack as it is just suggestion in the book.  However, if you put markers in the book to ensure you follow the right section at the right time, you should be okay!
I am surprised at how fitted they have ended up considering the design is loose fit.  There is not much wiggle room for putting them on when they go past your hips.  My measurements are fairly standard, but if you do vary quite a bit and want a fitted finish, you may need to consider adding a zip.
I was torn between adding the tie and not having elastic or just going with the elastic.  As you can see, I went with the elasticated waist.  I decided to go with it in part because I would have had to remove the excess length on the shorts, but also felt it would be easier to wear with the elastic.
Sadly, the shorts are too short to incorporate the in-seam pocket.
It's tricky to gauge how long it took me, as I went wrong a few times and I spent about an hour or so turning out those narrow straps!  I made it over a few days, but it probably equates to about two days.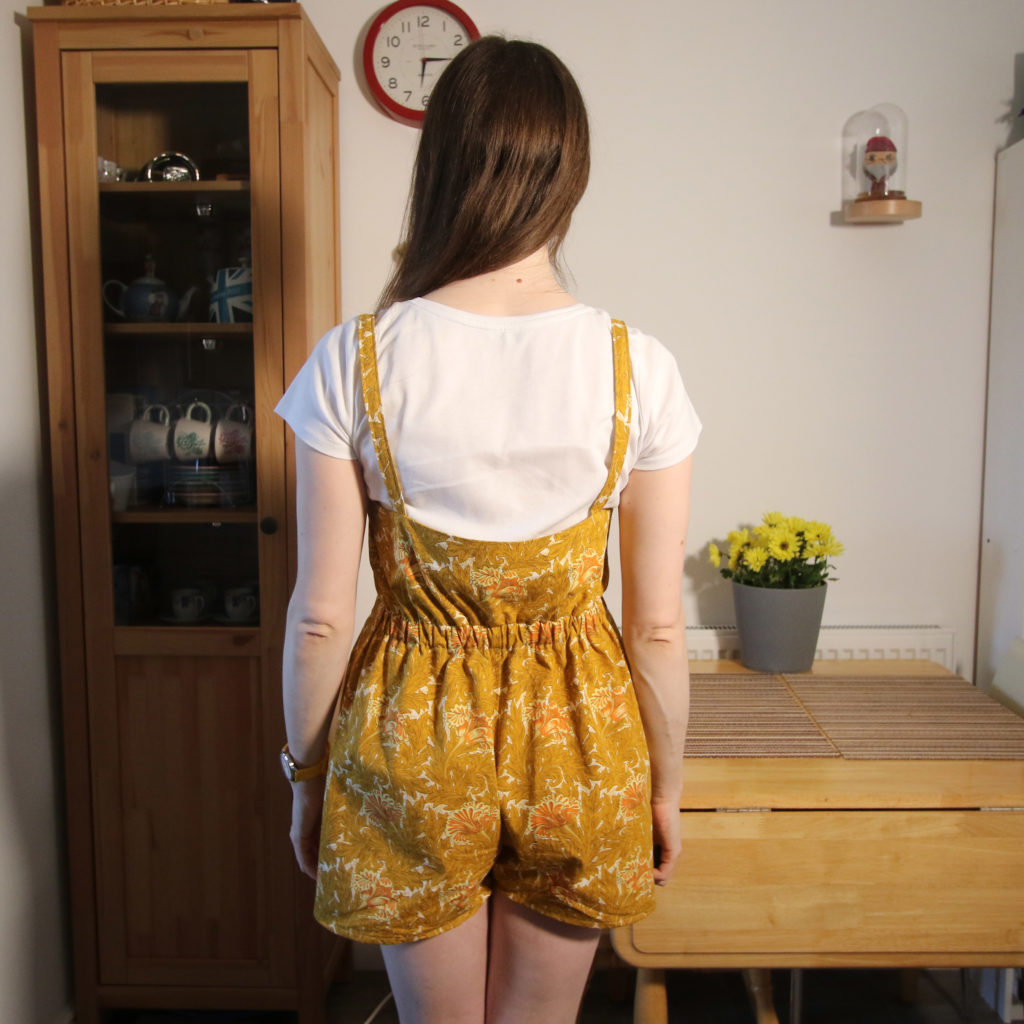 Making this version has made me more tempted to make a longer dungaree version of the Safiya.  Living in the UK, I'm not sure how many short versions I would wear, but it's definitely a fun addition to the wardrobe, and a good way to re-purpose an old curtain.
You can watch my related video on the vlog below: