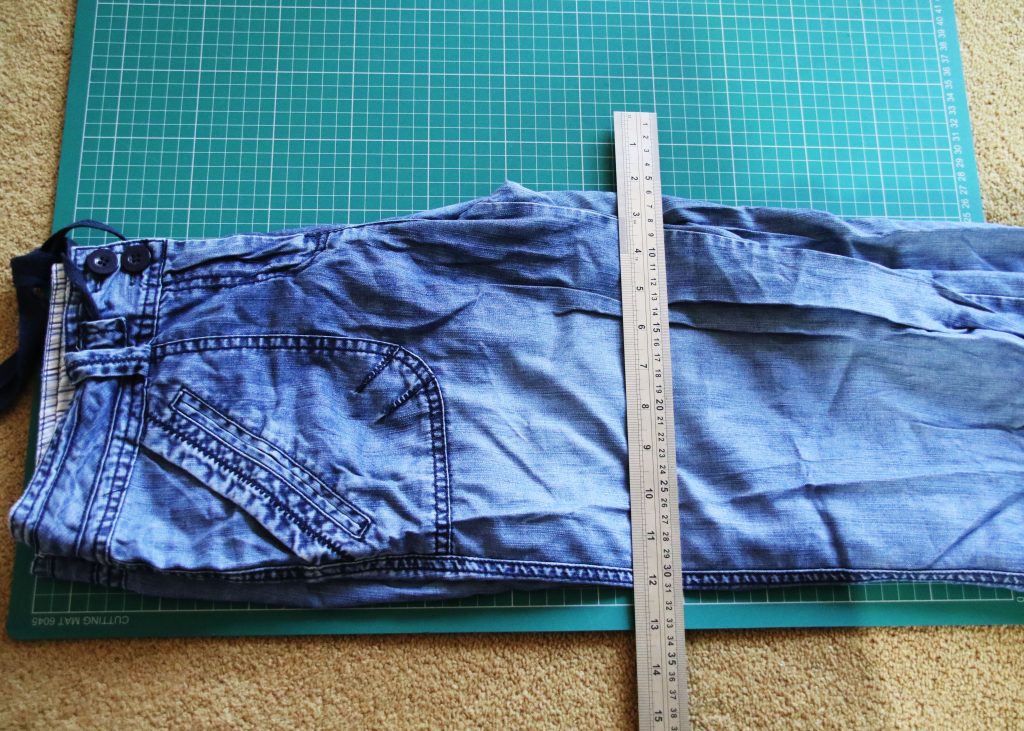 One of the projects I made during #miymarch16 was the upcycled pinny from an old pair of jeans.
I got these jeans for my 21st.  I'm a bit of a hoarder, and while they had a tear in them where the fabric was so thin and worn out, I hadn't had the heart to chuck them away.
When I met up with my mum and sister in March, they suggested cutting them up into something new.  Due to the location of the worn out section, a skirt was not suitable!  However, we came up with making a tool belt.
One of the best parts of making something from something you're prepared to throw away is that it doesn't cost you anything and you have a lot of freedom to just go for it!  I simply placed a ruler over the jeans roughly where I thought the length would be good and took a rotary cutter to it!
As you can see, I curved the back to make it more apron like, but also so I could keep the back pockets.  Jeans lend themselves to being a belt because of all the pockets!!  I added some patches to the back pockets and then added a pom pom trim and ribbon border.
I wanted to add more decoration, and following my recent addiction to free machine embroidery (which I will go into more detail at some point in the future), I drew out some sewing related appliqué onto bondaweb!
Et voila!  Here is the end result!  I added some random buttons to the front pockets and stitched additional detail on the appliqué.  Now I put my scissors on a bungee rope so they're always with me but I do think I need to add a scissor holster to it to improve it.