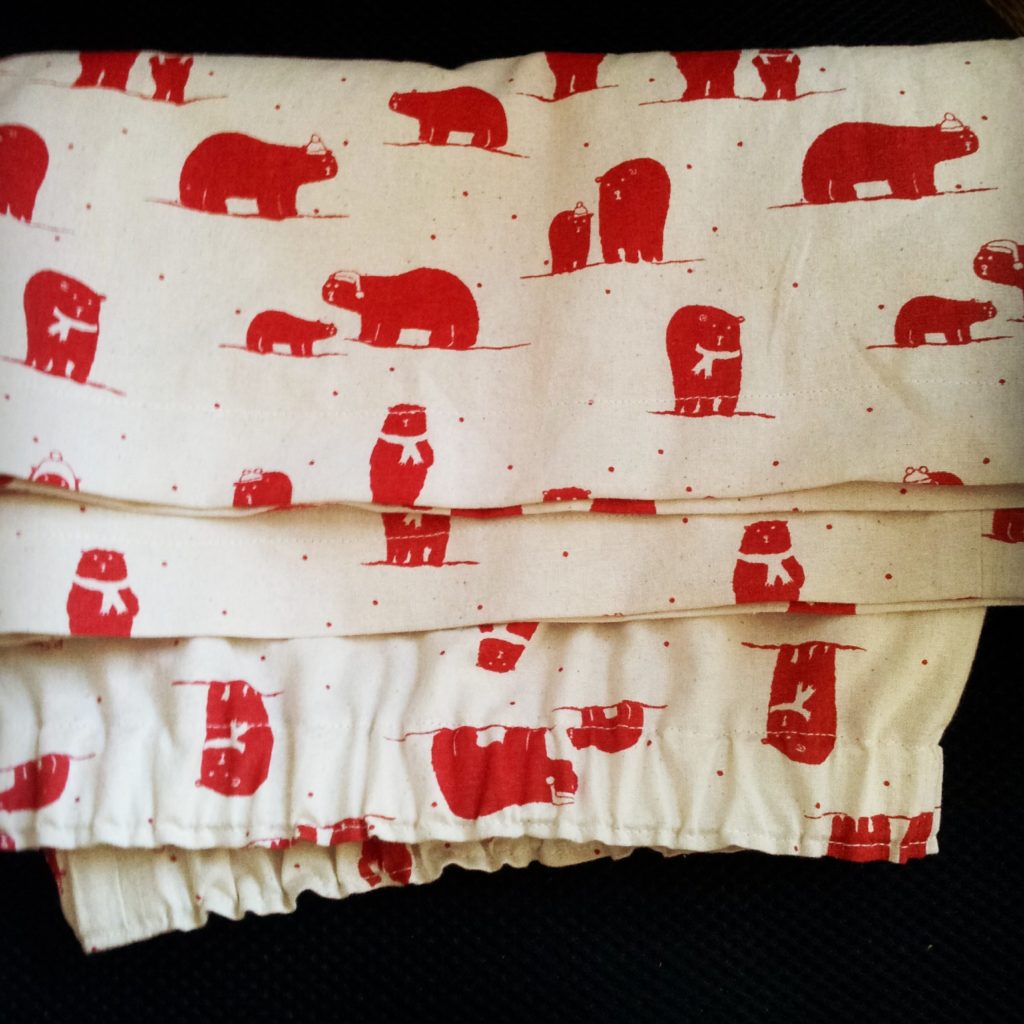 I don't make a lot clothes-wise for my boyfriend… the thought of making a shirt is quite daunting (he has a lot too).  The only item I have made in ten years is a onesie funnily enough, which I made the day before Christmas Eve manically on my mum's sewing machine.  It is the biggest gift I've made him, and it would be more impressive garment I've made… if I hadn't cut half the pieces the wrong way round on the fleece!
Making pyjamas for him has been on my list for a while.   However, I found this lovely bear print woven fabric at the stitching, sewing and hobbycrafts show last month which I knew he would like, so I decided that it was time to get this gift idea off the list.
The main issue with making clothes for someone else even – even when you are making something quite simple like elasticated pj bottoms – is making sure they fit right.  Fortunately I knew the inner leg measurement from trouser shopping in the past, but it was tricky to gauge the waist measurement beyond requesting a tactical hug!  Even with the leg length, I ended up making them a little longer out of fear that if they were too short, I couldn't remedy that scenario as easily as if they ended up too long.
I cut the fabric one afternoon and began stitching the first couple of stages, but had to shut myself away to finish them off the next day.  It was good to have a short time frame to be able to make them as it meant I spent less time worrying and more time making.  I found and bought a suitable top to match on this occasion.
They were well received and I enjoyed making him something practical.  next time, I think I will try out a summer set (at least leg length isn't required for shorts which eliminates one issue) and perhaps by then I will be confident enough with knits to make the top too!