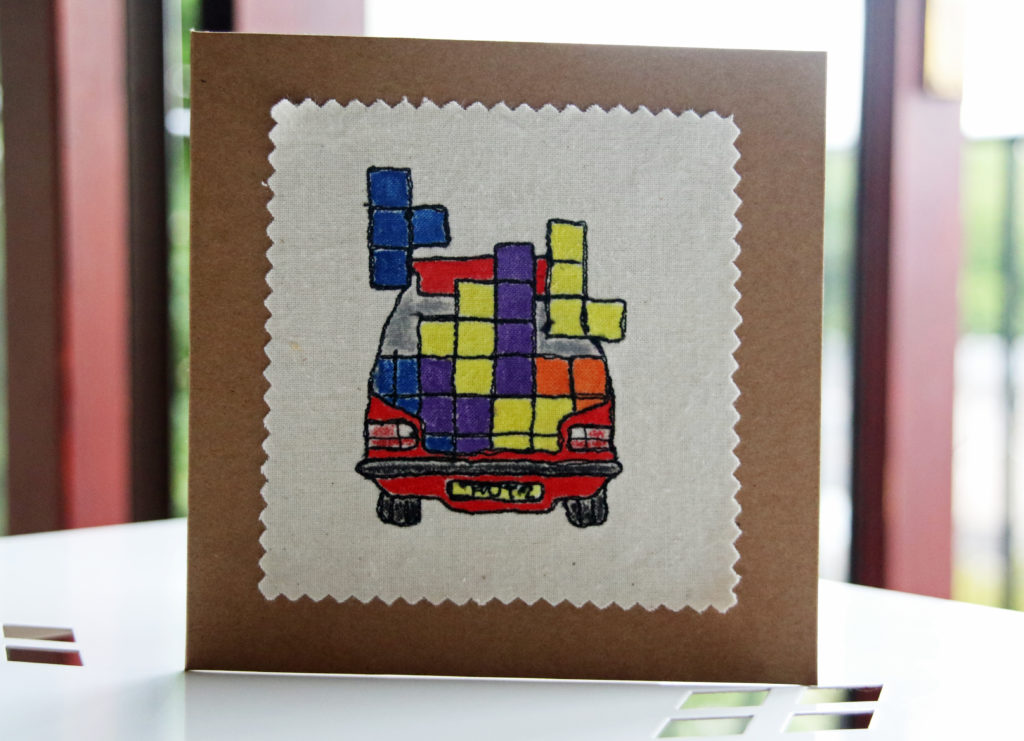 Last month, I made a couple of individualised cards – one for father's day and one for someone to give as a leaving card.
The leaving card was personalised by adding the name of the perosn leaving the workplace.  I used those fabric felt tip pens to colour it in.
The father's day card was personalised because it's always been an ongoing joke that my dad is good at Tetris.  We would bring tons of stuff on holiday as kids and he would meticulously work out how to use the space in the car effectively to fit it all in!  The design is based off an image I saw online.