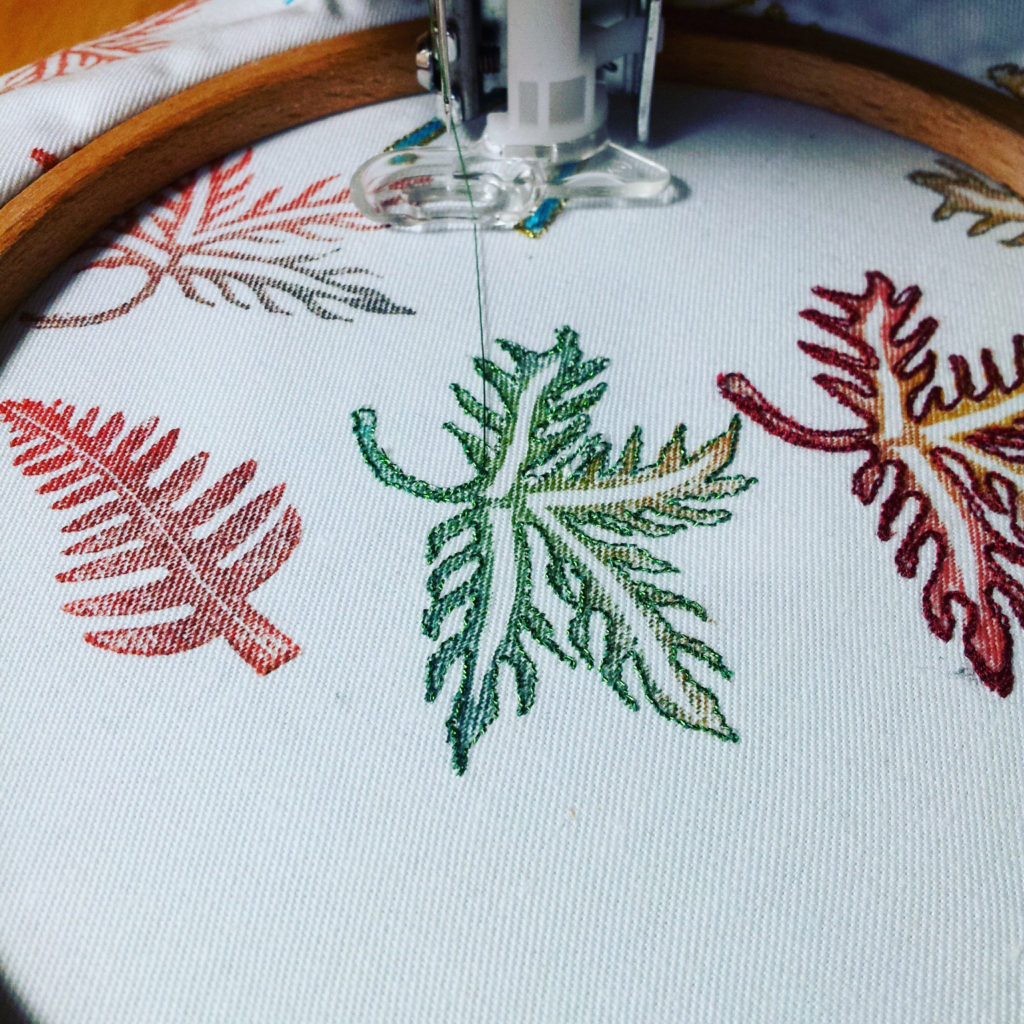 I mentioned in my post on the stitching, sewing and hobbycrafts show about my purchases for block printing and I thought I'd review the tools purchased.
I bought two blocks from The arty crafty place stall at the show.  Also, I picked up some leaf shapes from another stall which I felt could be used for block printing.
I didn't buy the tempting starter kit, as I felt i had enough tools at home.  I have fabric paints which I was inspired to buy from taking a textiles class last spring, and I have tray from a lino printing kit.  I found a foam sheet to place beneath the fabric and sacrificed a new washing up sponge for the activity too.
Using a tray is beneficial as you can mix your colours to produce new colours or you can create blends as you print. below is a selection of samples I produced from the blocks.
I hate to waste samples though, and I ended up transforming this sample into a birthday card.  As I hadn't intended to turn it into a card originally, I had to think about where to cut the piece.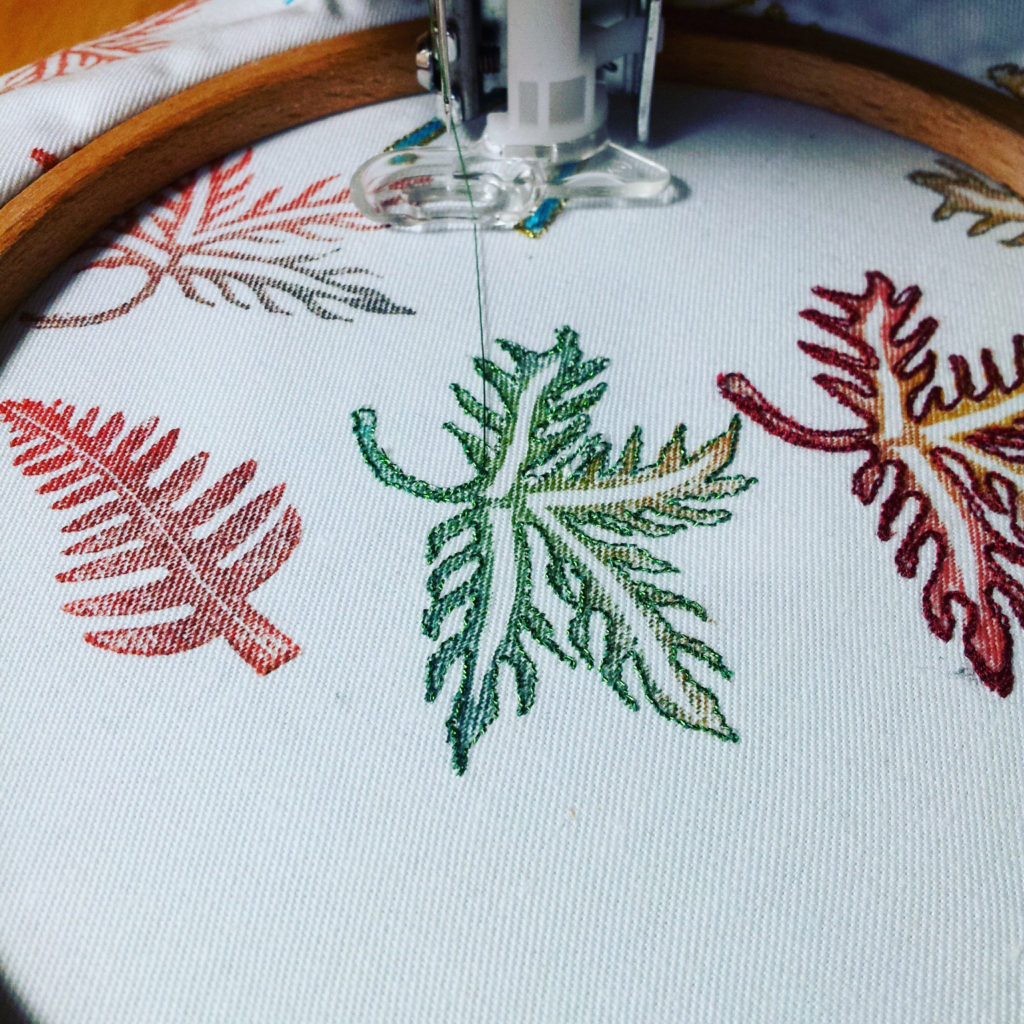 I decided to use free machine embroidery to stitch around the shapes.  I began using metallic threads and then tried some others to create a bit more definition.
Naturally, the blocks from The arty crafty shop worked better and were easier to use than the cheaper leaves I bought, but they both proved to be effective with practice.  The arty crafty shop have so many lovely designs and I could have easily chosen many more, but I feel that the two selected will be versatile for a range of uses.