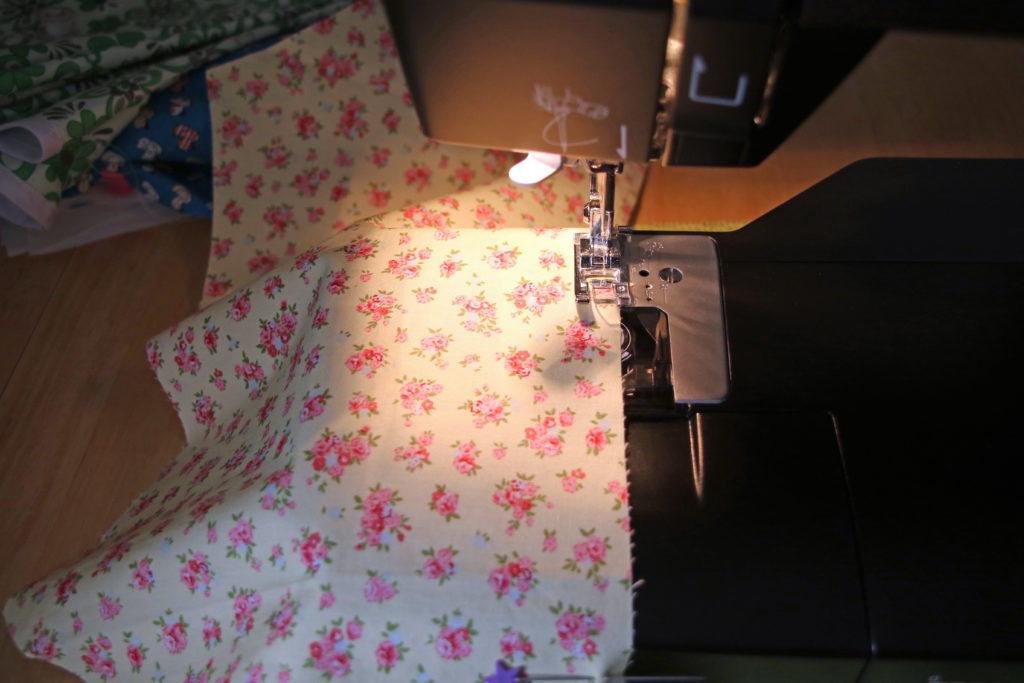 After a review of my work practices, I decided that it was time to stand up and confront my PHDs (projects half done)!
The list of incomplete projects is threateningly high so I decided that this list needed to be dealt with (or at least cut back a bit!)
Enter Simply Sewing Magazine's exclusive pattern from The Makery – pyjamas.  I think I began this pattern last August and then became distracted by a looming deadline for something else.  I'd cut all the pieces out and even sewn a couple of sections for the shorts but then put it away until now.
This project has been a good introductory one for tackling the PHDs because as the cover of the pattern boasts, it's an "easy sew".  I was a bit thrown off by the shorts being made out of two pieces instead of four, but once I got my head around it, the pattern was even easier than anticipated.
I haven't done much gathering, and I feel  that it shows on the final piece.  However, as they are pjs, this doesn't matter much and it's been a good way to practise gathering as a skill.
The gathering works well for shaping, and personally I think the fit is good for this make.  I could have done with cutting the ribbon for the shorts waistband a little longer than instructed.  I needed assistance for fitting the straps as well.  Overall, a lovely weekend project!