Here is another top I made a while ago and had not gotten round to reviewing.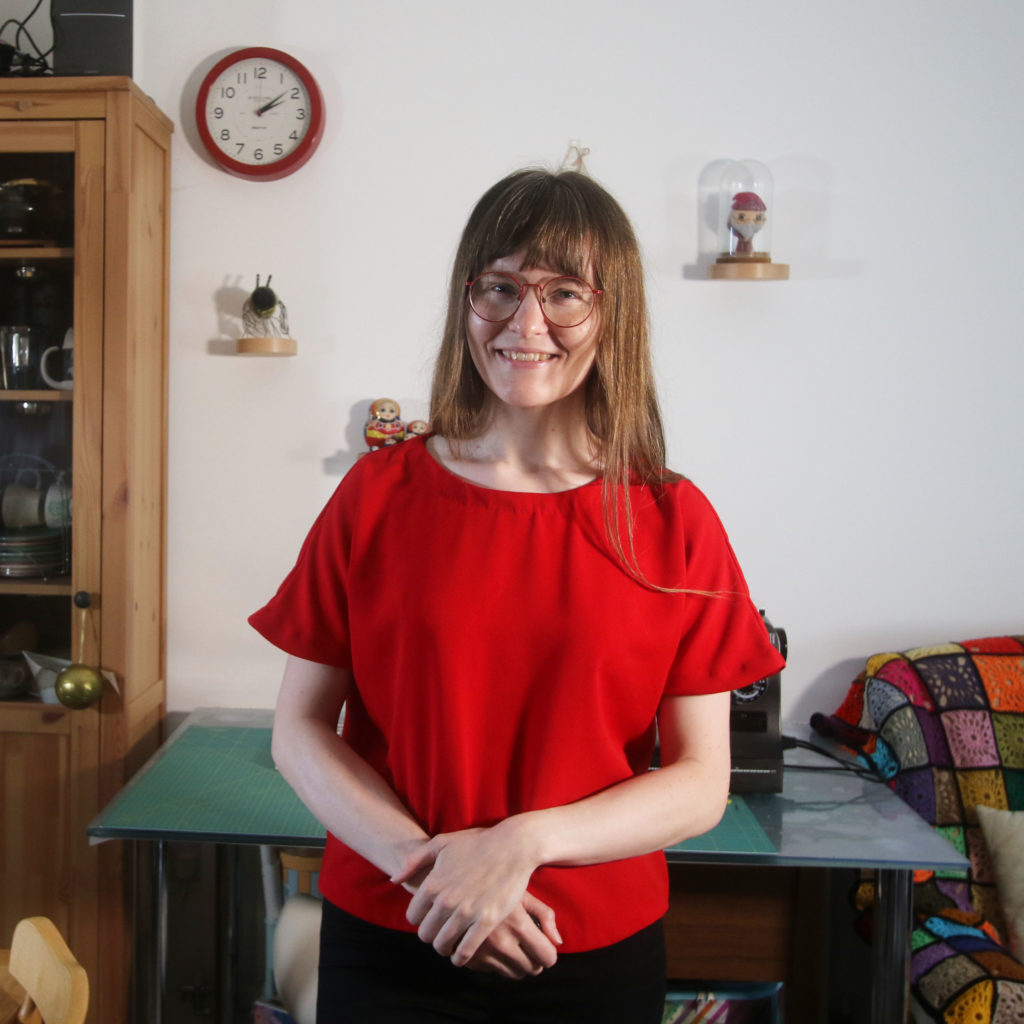 Name: Simple T-Shirt
Variation: N/A
Design House: Book – The Great British Sewing Bee: Sew Your Own Wardrobe
Size I made: 14
I used some leftover polyester crepe I had which in hindsight was not that suitable for this garment.  While the crepe quality meant it drapes nicely, it meant that it was a thicker fabric than the I feel the pattern intended for it.  As a result, I had issues with binding the edges using the same fabric cut on the bias.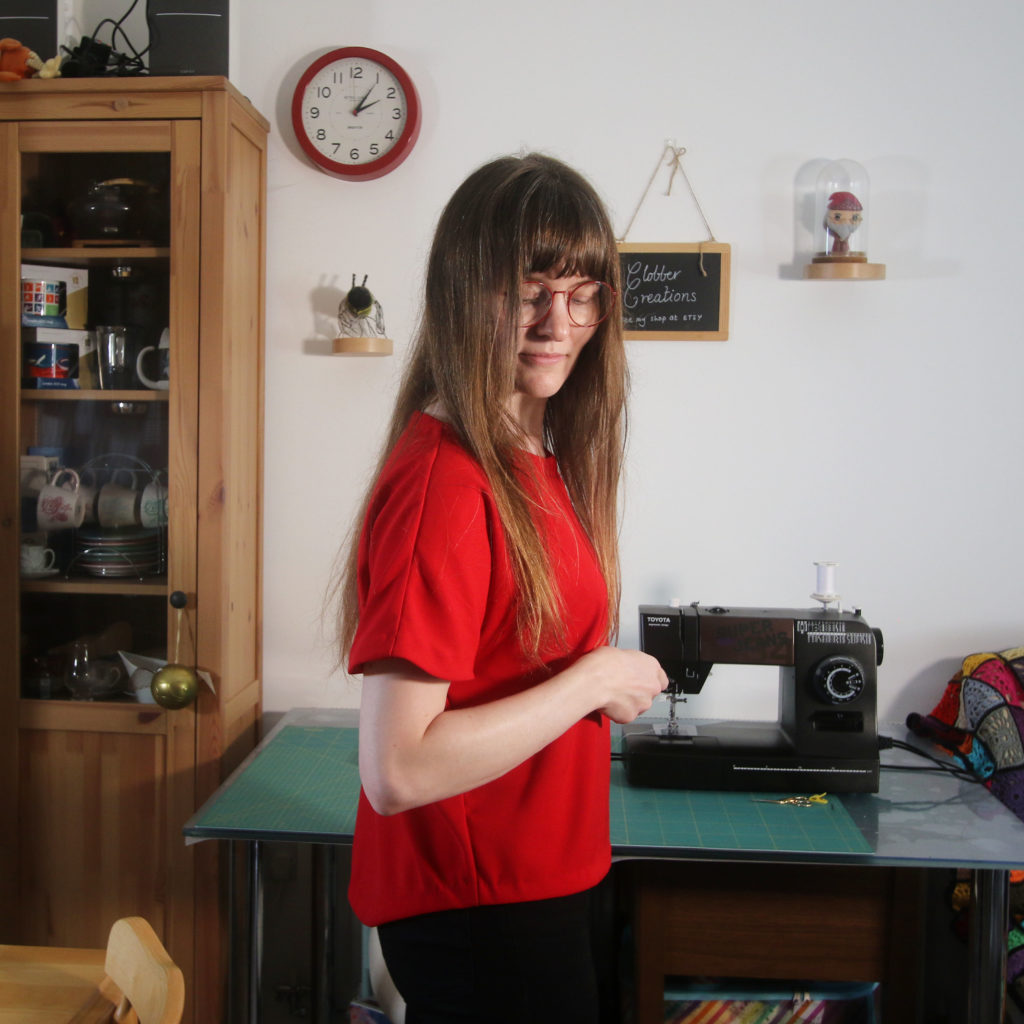 The hardest aspect of this garment is the fabric you must use.  This top would not work with a stable woven fabric, so you must choose a more challenging fabric.
The other challenging part is binding all the edges with bias binding.  If you are not familiar with binding edges with this method, it could be very difficult, and I would recommend taking your time!
The illustrations in the book are clear and there is a masterclass section on how to make your own bias binding as will as how to apply it.
I like the neckline on this top and I think the overall shape of it, with the high-low hem is nice.  I find it really comfy to wear and I'm sure that if it was made in a finer fabric it would be even nicer to wear.
This took me a couple of days – mainly because the bias binding part went badly first time and I had to unpick and start over.  A confident sewist could make this comfortably in a day.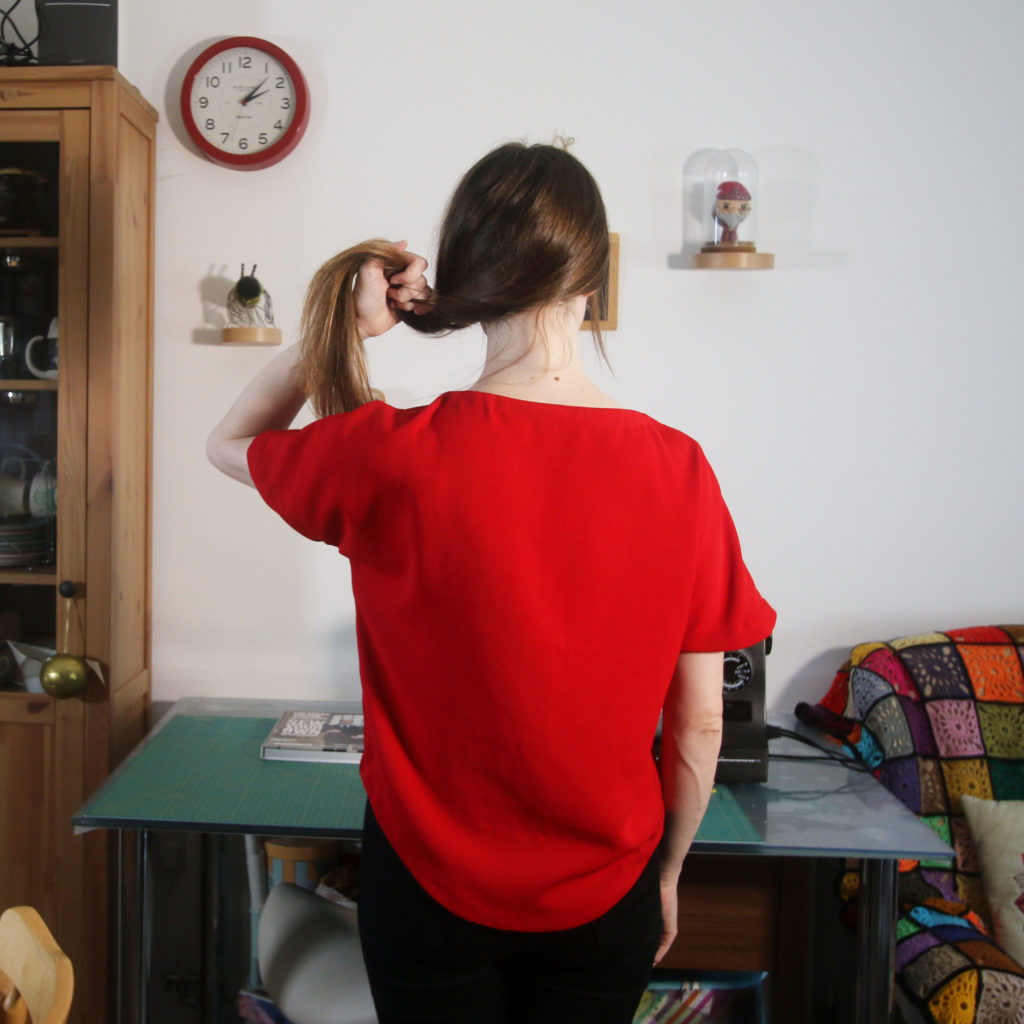 I would consider making this top again.  The issues I had were completely related to the fabric choice and I would like to try it out using a more suited, thinner fabric.