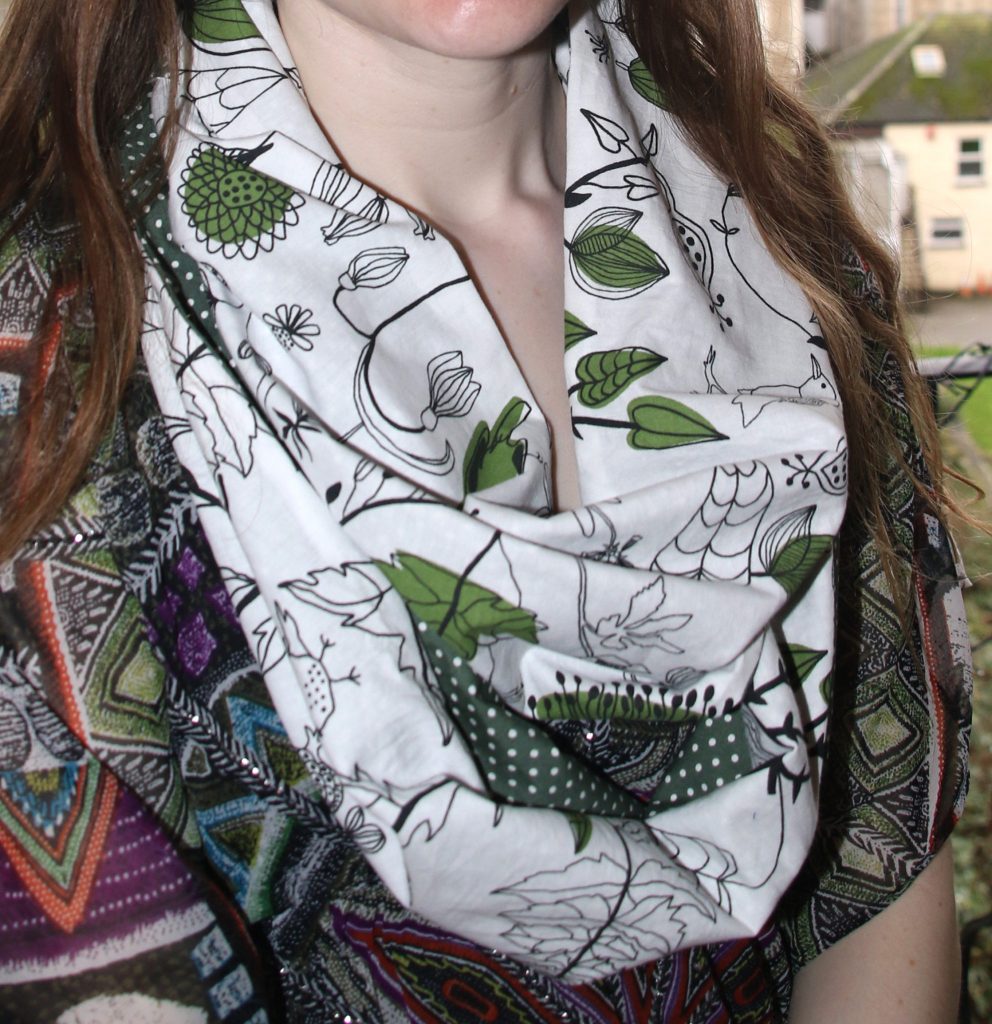 One of my goals is to use up my stash for smaller items and gifts before purchase more fabric.  For a friend's Christmas gift, I followed this aim and found some fabrics to use.
Following a guide from Love Sewing Magazine (issue 01), I cut 4 rectangles of cotton fabric, two in each fabric choice, and then stitched them together to create a loop scarf.
One issue with using the stash is finding two fabrics which work well together.  Although the purpose of the scarf is to have the option of two different looks, I didn't want the fabric choices to clash too badly if you could see them both.
This was a nice simple pattern to follow and I am quite surprised at how warm a scarf made from dress cotton fabric can be!