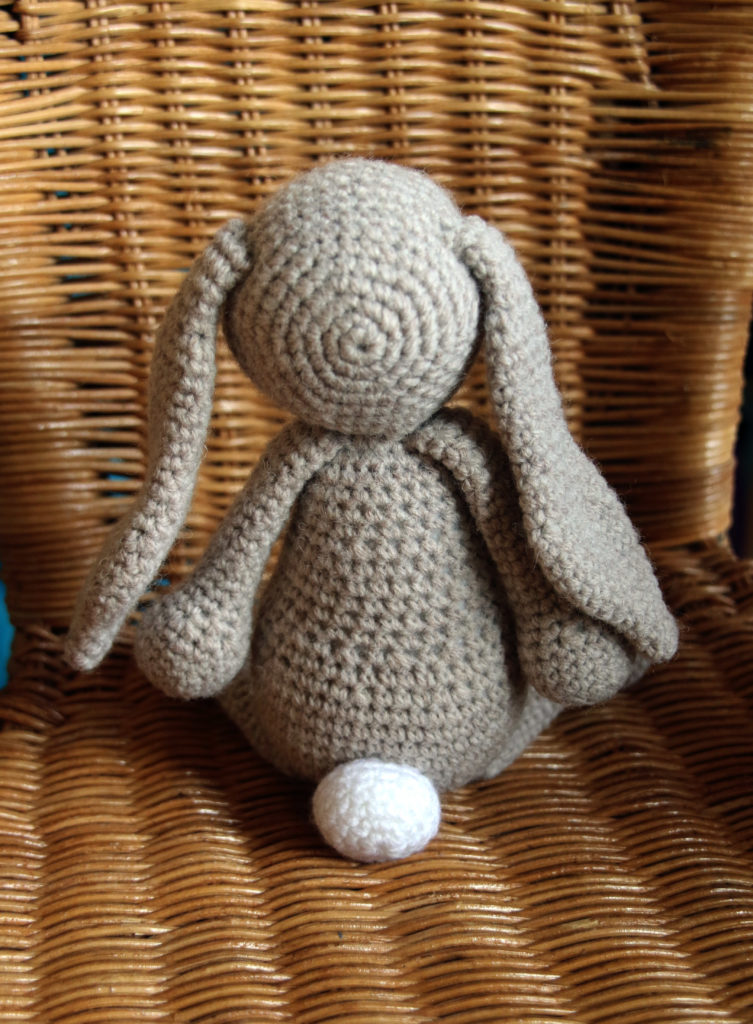 I haven't done a lot of crocheting beyond the string bags I make for the Etsy shop.  However, this bunny pattern has been a project I've been looking forward to making for a long time.
Published in Simply Crochet magazine, this bunny originates from a lovely looking book called Edward's Menagerie by Kerry Lord.
I made this bunny with Sirdar Country Style yarn, which meant it had a bit of wool content but would still be easy to wash (which I felt the parents of the owner of this bunny would appreciate)!  The bunny is advised to be made in alpaca wool, but I opted for a wool blend to comprimise on price/budget and yarn content.  I am slightly gutted to have since discovered an alpaca wool blend wool in a shop near my mum's which would have worked well for this knit and was a reasonable price!
This pattern was fun to make.  I would have appreciated more pictures or directions on sewing it up, but the actual pattern in the book may have more guidance on this than the magazine version.  Also, I guess it means that your finished toy will be unique according to how you decide to finish it off.