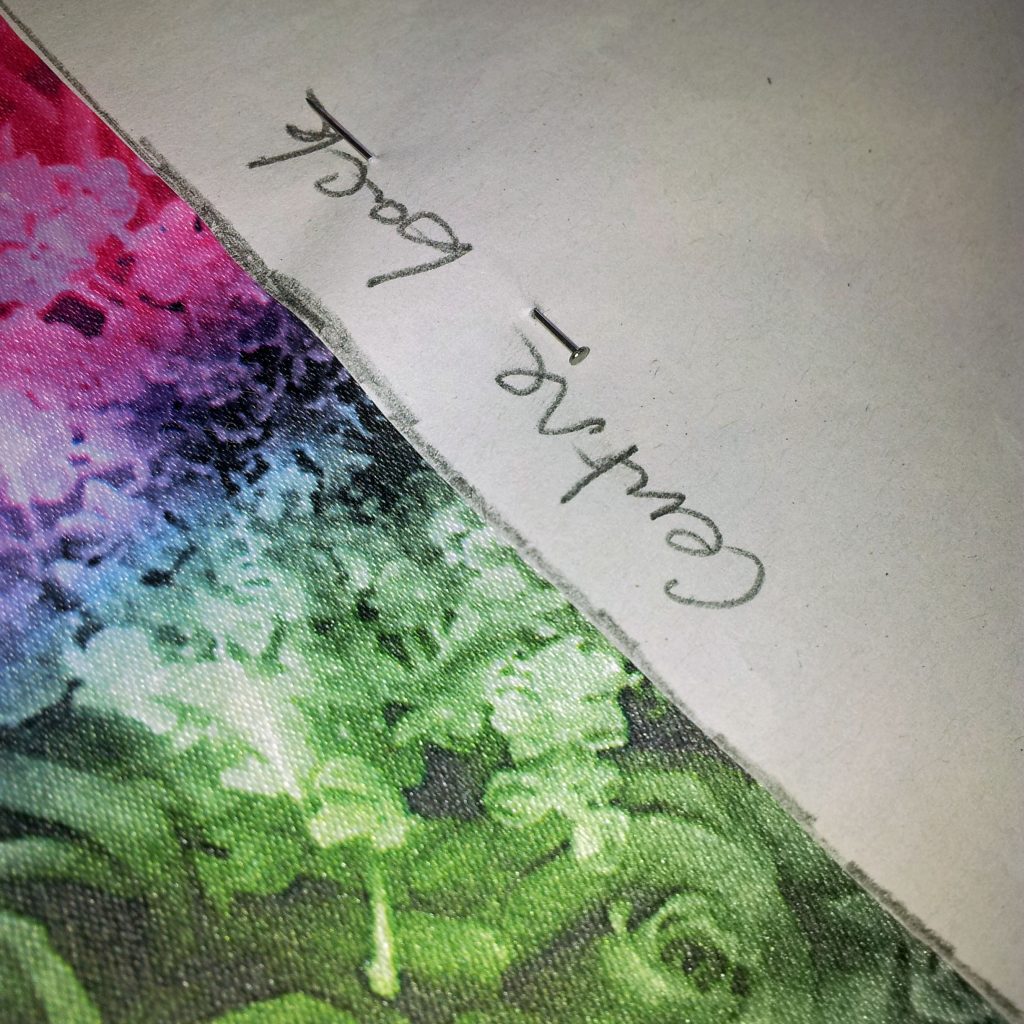 I've been taking part in Make it Yourself March on Instagram this month by Wendy Ward and Emma Miles, which encourages you to post a sewing related photo every day in March based on a daily theme.
Within week one, I realised that I hadn't made a dress in over a year.  To remedy this, my partner chose a pattern from my hoard – Simplicity 3833 – and suggested a fabric he found in my stash.  This is indeed a stashbusting project as it's a remnant I picked up a year or so ago and I only just about had enough material to make it!
I really liked using this pattern.  The instructions were clear to follow in general.  I got a little bit confused on the zip directions, but then I tend to get confused when it comes to the zip stage whatever the project or pattern!
I chose the sleeve option.  I like sleeveless dresses and I think the sleeveless option would turn out great but I chose sleeves to practise them!  Considering this is my second attempt at sleeves, I'm quite chuffed!  I did forget to trace and tailor tack a couple of reference points on the sleeves template which didn't help but I just gave it a go!
A new technique I learned with this pattern was understitching, which I had not heard of before but is great as it stops the interfacing rolling out on display on the neckline.  The pattern gave clear directions on this, but I checked online to ensure I understood it correctly.
This is the first time I've been able to use my tailor's dummy for one of its main purposes – to assist with hemming!  It was invaluable.  I pinned where I wanted the length of the dress to finish and then used the pinned line as a guide to press and hem the length.
I would use this pattern again – perhaps using the sleeveless design or going for the longer sleeved version to vary it.